May 7, 2018
Welcome to the brand new online version of The Collector's Guide to Dean Koontz!
What makes this version different than the previous two?
This isn't just a blog. The blog continues as part of this site, but there is SO MUCH MORE.
This site contains the content of what was going to be in the many-years-late print book from Cemetery Dance Publications. There still may be a book someday, not for now, it's all available to you, for free, here on this site.
Though today is the official launch date, there's still a lot of content that's not on the site yet. As of today, I've entered everything from G-Z with some exceptions.
For those of you that like stats, at the time of this post there are 445 guide entries containing 1,044 individual editions and the site as a whole has 1,270 images. By my estimates, only about 50% of the content is in the site right now.
Feel free to comment, submit new content, I just ask that you first read Noah Mitchell's Foreword, my Introduction, the About the Guide page, and the FAQ, before asking too many questions. There are a lot of answers already on those pages.
In the weeks and months to come I'll continue to enter more content slowly but surely. Be sure to keep an eye here, or on Facebook or Twitter for continuing news and new content announcements.
November 27, 2022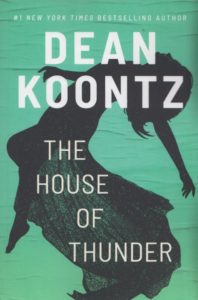 Happy Thanksgiving to those who celebrate. I had planned on having a lot more this week, but I've been laid up with a nasty cold since Thursday.
November 24, 2022
November 20, 2022
Not that it allows me to update anything on the site, but I'm not the proud owner of copies 137 & 133 (respectively) of the Charnel House editions of The Silent Corner and The Night Window. I wasn't financially able to purchase these when they came out, so they're nice additions to my collection. (And I paid significantly less than the list price!) As for actual site updates…
November 17, 2022
November 14, 2022
Thanks to John Davis for noticing that the Useless News page was missing the August 2018 issue. Luckily, I wasn't missing the issue, I'd just somehow skipped entering it. That error has been corrected. Oh, and I just got my hands on an ARC of The House at the End of the World.
November 10, 2022
November 3, 2022
October 31, 2022
Happy Halloween! Unfortunately, my day job's schedule has continued to be abnormal and non-standard through this past week (this week, too) so I've got nothing new for you. In the meantime enjoy watching The Face of Fear TV movie from 1990.
October 27, 2022
October 23, 2022
My work week is a bit different coming up so this one's a day early. As to the new edition of Strange Highways on audio, the basic entries have been created but they are lacking detail right now. Once those are complete, I'll need to create and cross-reference all the entries for the included stories.
October 20, 2022
October 17, 2022
I've got lots of little errands to run today so I'm going to leave you with just one new item this week.
October 13, 2022
October 10, 2022
I've said it before, and I'll say it again, it's quite fun when you find stuff from decades ago that you somehow missed. Alos, a special thanks to Bill Popper this week for providing a photo and details for the latest ARC.
October 8, 2022
You heard it here first folks! After Death is slated for a July 18th release date, according to Amazon.
A modern-day Lazarus is humanity's last hope in a breathtaking novel about the absolute powers of good and evil by Dean Koontz, the #1 New York Times bestselling master of suspense.

Michael Mace, head of security at a top-secret research facility, opens his eyes in a makeshift morgue twenty-four hours following an event in which everyone perished―including him and his best friend, Shelby Shrewsberry.

Having awakened with an extraordinary ability unlike anything he―or anyone else―has ever imagined, Michael is capable of being as elusive as a ghost. He sets out to honor his late friend by helping Nina Dozier and her son, John, whom Shelby greatly admired. Although what Michael does for Nina is life changing, his actions also evoke the wrath of John's father, a member of one of the most vicious street gangs in Los Angeles.

But an even greater threat is descending: the Internal Security Agency's most vicious assassin, Durand Calaphas. Calaphas will stop at nothing to get his man. If Michael dies twice, he will not live a third time.

From the tarnished glamour of Beverly Hills to the streets of South Central to a walled estate in Rancho Santa Fe, only Michael can protect Nina and John―and ensure that light survives in a rapidly darkening world.
October 6, 2022
October 3, 2022
This week is mostly interviews & articles I've had bookmarked for a while and haven't had the time to enter the site. Enjoy.
September 29, 2022
September 26, 2022
It's Watchers week here at CollectingKoontz.com. Not only had I somehow missed the Blu-ray release of Watchers II back in April, but today Charnel House started taking orders for their lettered and numbered editions of Watchers. Hope you've got room on your credit card.
September 22, 2022