What's New June 30, 2018
July 30, 2018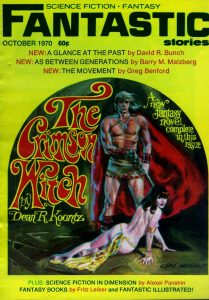 For those of you following along on Twitter and/or Facebook, I promised a big update this week. Well here you go; 32 new entries and two updated entries.
Dark Rivers of the Heart
Darkness Comes
(Please take a look, this entry's missing a lot of information.)

With the exception of all the collections who's titles start with "Dean" along with the Frankenstein novels who's titles also start with "Dean," the Ds are done. Also, all of the Deanna Dwyer novels are now listed.