February 5, 2023
Dean's on his virtual promotional tour for The House at the End of the World, and the interviews are coming in daily, so I'm going to hold off a week and see if I can get all of them into one update. In the meantime, I was finally able to get all the stories in Strange Highways and Other Stories into the site.
January 29, 2023
It's new release week again, so obviously that was my main focus. There are a bunch of related interviews and reviews in the queue too, so watch for those in the coming weeks.
January 22, 2023
Two interviews & a foreign VCD this week. Upcoming: The House at the End of the World.
January 15, 2023
Well, I feel like I've started making progress again this week between these updates and other blog posts. Let's see if I can keep this going week to week.
January 8, 2023
Welcome back! I can't say I'm fully back up to speed when it comes to getting things done on the site, but as you can see, it wasn't a total shutdown the past few weeks. The day job continues to be chaotic but hopefully, things will if not settle down, at least become more regular, allowing me to plan non-day-job tings accordingly.
December 4, 2022
Turns out that last week's "flu" was actually COVID. I'm feeling much better but still feeling a bit fatigued much earlier in the day than usual. On top of that, my day job's schedule, which has been Tuesday-Saturday for the past seven years, has been super-irregular for the past month and will continue to be for the rest of December. Come January I'm hoping I'll be moved to a regular Monday-Friday schedule but that hasn't been finalized yet.
As a result of all of this, I'm going to take a bit of a hiatus from the site. That doesn't mean I won't be working on the project overall, just that I won't be posting any update posts until January. If something big happens I'll let everyone know, but the day-to-day of the site needs a vacation.
See you all in 2024!
November 27, 2022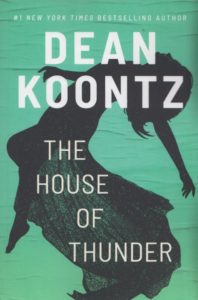 Happy Thanksgiving to those who celebrate. I had planned on having a lot more this week, but I've been laid up with a nasty cold since Thursday.
November 20, 2022
Not that it allows me to update anything on the site, but I'm not the proud owner of copies 137 & 133 (respectively) of the Charnel House editions of The Silent Corner and The Night Window. I wasn't financially able to purchase these when they came out, so they're nice additions to my collection. (And I paid significantly less than the list price!) As for actual site updates…
November 14, 2022
Thanks to John Davis for noticing that the Useless News page was missing the August 2018 issue. Luckily, I wasn't missing the issue, I'd just somehow skipped entering it. That error has been corrected. Oh, and I just got my hands on an ARC of The House at the End of the World.
October 31, 2022
Happy Halloween! Unfortunately, my day job's schedule has continued to be abnormal and non-standard through this past week (this week, too) so I've got nothing new for you. In the meantime enjoy watching The Face of Fear TV movie from 1990.
October 23, 2022
My work week is a bit different coming up so this one's a day early. As to the new edition of Strange Highways on audio, the basic entries have been created but they are lacking detail right now. Once those are complete, I'll need to create and cross-reference all the entries for the included stories.
October 17, 2022
I've got lots of little errands to run today so I'm going to leave you with just one new item this week.
October 10, 2022
I've said it before, and I'll say it again, it's quite fun when you find stuff from decades ago that you somehow missed. Alos, a special thanks to Bill Popper this week for providing a photo and details for the latest ARC.
October 3, 2022
This week is mostly interviews & articles I've had bookmarked for a while and haven't had the time to enter the site. Enjoy.
September 26, 2022
It's Watchers week here at CollectingKoontz.com. Not only had I somehow missed the Blu-ray release of Watchers II back in April, but today Charnel House started taking orders for their lettered and numbered editions of Watchers. Hope you've got room on your credit card.
September 19, 2022
I'm taking a bye week. Enjoy this interview in the meantime.
September 5, 2022
Happy Labor Day.
August 29, 2022
This week: a mention, a new newsletter, and a release date.
August 22, 2022
Keeping it simple this week with just one more book from the Night Chills bibliography. Sadly, sans dust jacket.
August 15, 2022
This week I didn't win an eBay auction (the first time in a while) but snagged the photo from the listing for the site. Otherwise, on the eBay front, an interview from 1989 that I was previously unaware of, along with one more from the Night Chills Bibliography. Enjoy!